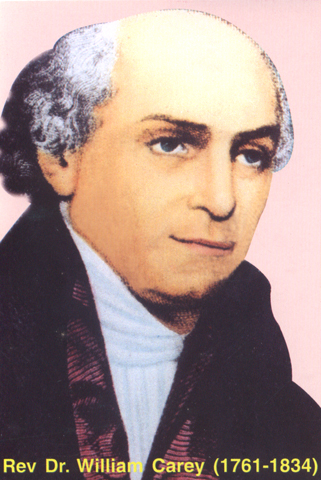 Today is the 218th anniversary of William Carey's famous message, Expect great things, Attempt great things from God. He preached that message to the Baptist Association Meeting in Northampton, England. He used this message to urge his Baptist brothers to get involved in world evangelism.
William Carey is one of my heroes. He was greatly used of God. I would like to remind you that this challenge is still out there. We still should be Expecting Great Things but we must be Attempting Great Things.
Pray that God will raise up laborers to send to His harvest. Pray that God will send us more students to train at the Our Generation Training Center. Pray that God will allow us to give more as a church to the cause of world evangelism. I am asking Him to allow us to give $1,000,000 a year to missions as soon as possible.
I think right now of places all over the world that remain without a gospel witness and my heart breaks. Will you pray? Will you get involved?
Check out bcwe.org